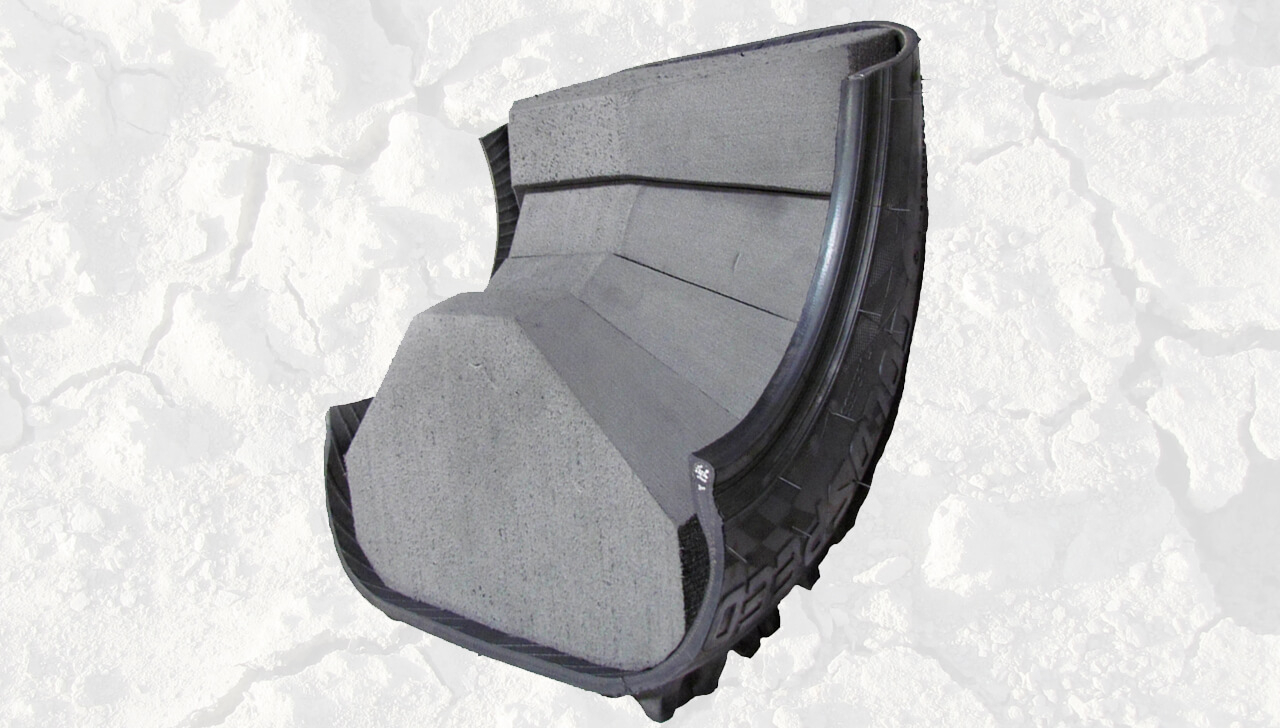 RIDE CONFIDENTLY
---
TIREBLOCKS are an innovative, patented, run-flat insert, engineered to prevent flat tires in the harshest and toughest terrain, without adding excessive weight or hassle. Tested over thousands of miles of terrain without air in the tires, TIREBLOCKS outperform the competition's flat-prevention systems in nearly every way. Trusted by Pros like Beau Baron & Adam McGill, our product is used by Championship winning racers and solo enthusiasts alike to win more races and "ride with confidence" day after day, all over the world.
---
HASSLE FREE IN ANY SITUATION
Racing
Recreation
Agriculture
Military

---
In competition, a flat tire could be the difference between winning and not finishing. When you're trying to get a job done, a flat tire can turn a menial task, into an all day endeavor. One thing is for sure, you don't want them...with TIREBLOCKS you can eliminate them.
---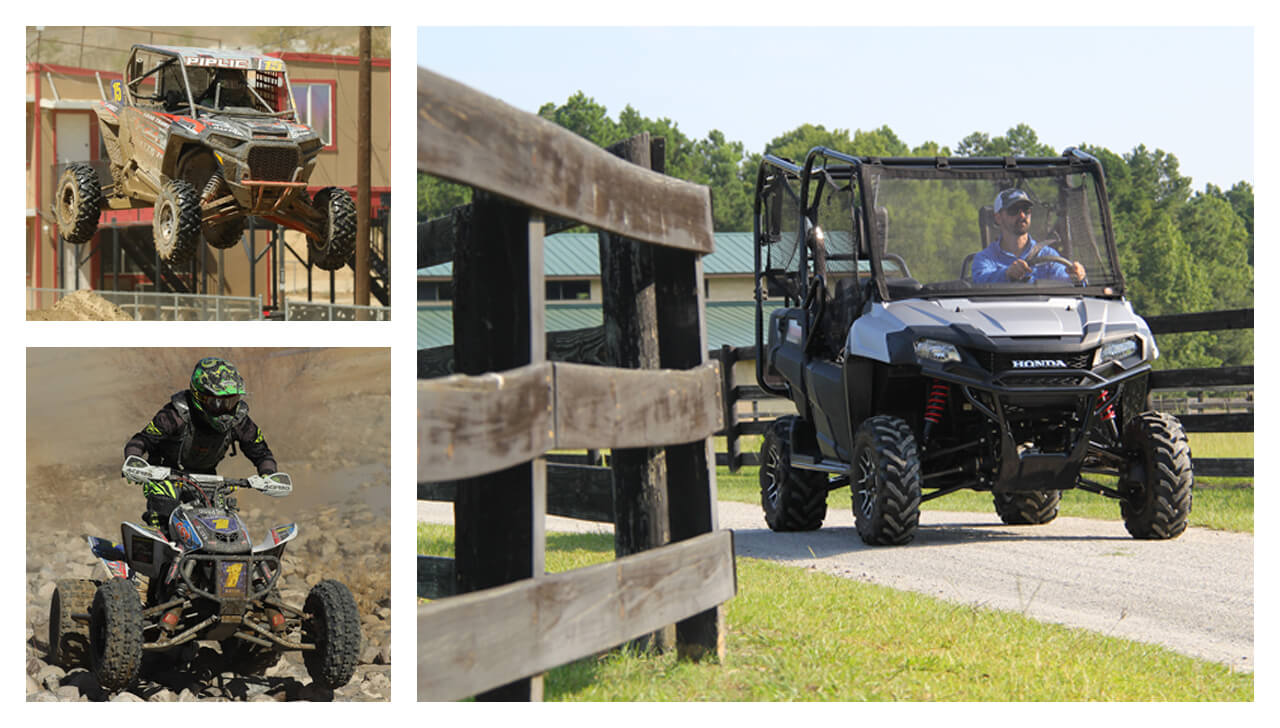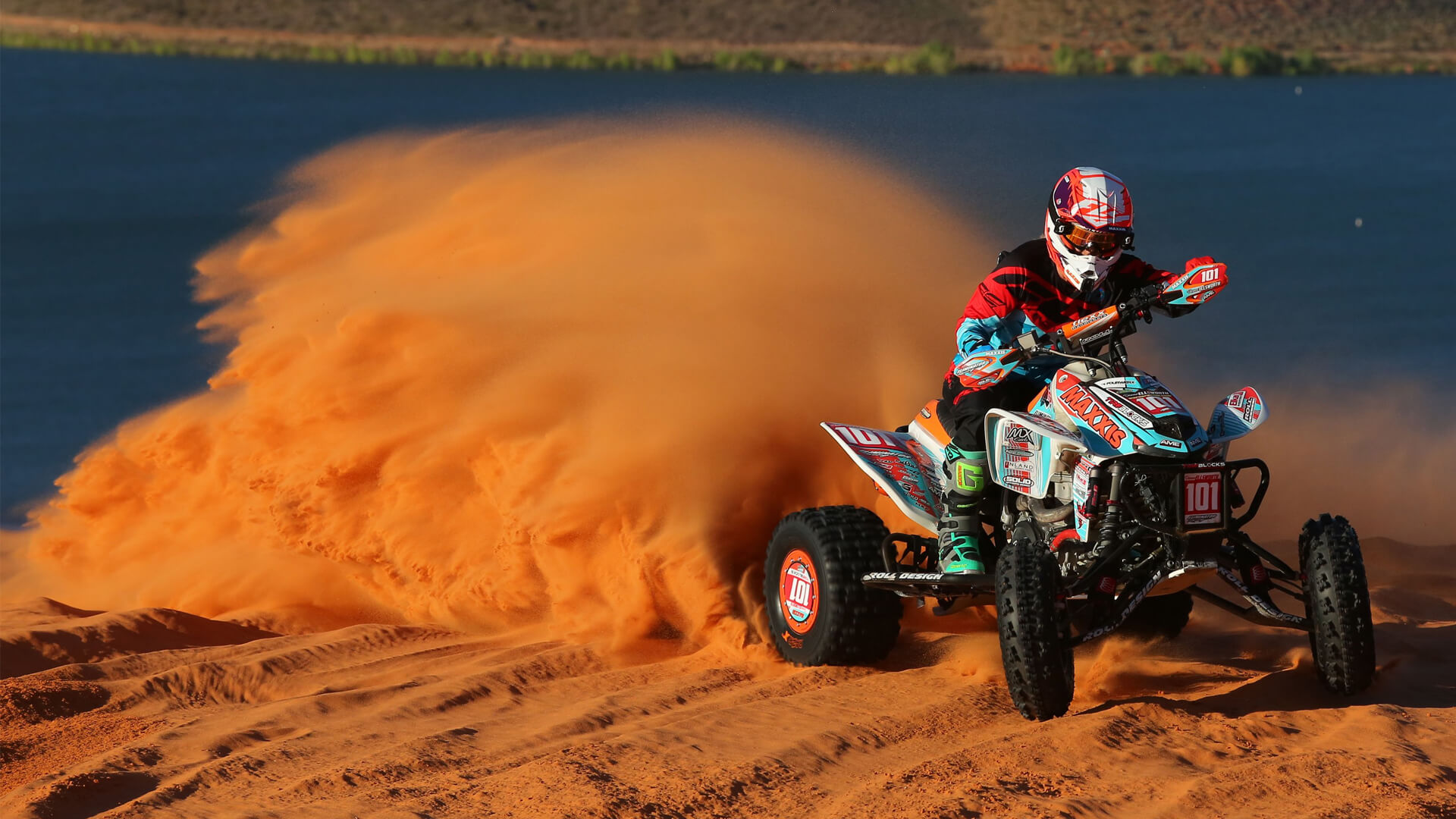 A BETTER RUN-FLAT SOLUTION
Just a few reasons why so many of the top ATV and UTV racers choose TIREBLOCKS.
No Air
Some run-flat products on the market rely on air to stay inflated and work properly. A puncture to the tire often results in a puncture to the run-flat device. With TIREBLOCKS, should you lose tire pressure, the blocks allow the tire to maintain it's shape without ever losing traction.
Reduced Heat
Friction is the enemy of any run-flat system. As objects rub together, they create heat. Our proprietary, high density foam withstands heat better, longer, ensuring you make it to the finish line every time.
Lightweight
Revolving mass ultimately results in robbed horsepower. Because our TIREBLOCKS are incredibly lightweight, you won't notice a difference in the handling characteristics or the performance of your machine.
Peace of Mind
When you know with confidence that you won't have to worry about flat tires, you can focus on the race, the job or the trail ahead of you.
FIND TIREBLOCKS FOR YOUR ATV OR UTV